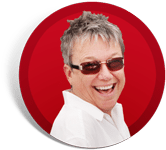 Happy New Year!
Here is a great tip for starting back to work in 2014
TIP FOR THE MORNING:
Do the hard stuff first.
We all have that one project, one client or one call that we are dreading – it weighs on you, it pulls you down. It is the one thing that you shuffle everything else over in the hopes that it will disappear – it won't. It will only get worse.
It's like your Mom used to say "Do your chores first, then you can play." So take those dreaded projects or calls and start with them first.  The earlier you respond or get it out of the way the quicker you are into a more pleasant position for your whole day. Get that first cup of coffee and finish every dreaded thing before you get through the cup.
This gets you through all the tough stuff first, when you have your morning energy – then cruise through the rest of your day.
One of your easier things to do ANY day would be to contact Uptown Studios to get that quote for your next project – Just click here: https://uptownstudios.net/get-a-quote/
We are going to have a GREAT 2014 – hope you will too!