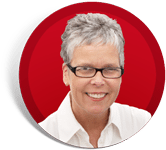 In business, your brand is everything and a strong brand is rewarded with loyal customers who help promote your product or service.
1. Write your mission statement. This should include why you are passionate about your product or service. Create some short tag lines that simplify this statement for use in print and digital materials.
2. Have a professional design your logo. Your logo is the key to your brand identity so take the time to make it just right. Look at other logos you like and share your vision with your designer.
3. Select your color palette and fonts that will be used in all business collateral. It is always good to select three to five colors, and both a serif and sans serif font family to work with.
4. Create all your business collateral materials, business cards, forms, social media channels, brochures etc. with a consistent look and feel.
5. Be consistent. People grow to trust a brand and are more likely to recommend a business that is consistent in its message and visual imagery.
The power of a great brand identity is in the details. Maintaining fonts, colors and logo integrity is imperative to your success.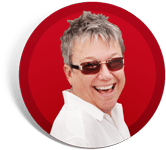 Tina's Two Bits!
This past week Uptown Studios presented a social media training for Family Resources that was very well attended and fun for us. You want to help your audience recognize who you are and that will happen through the look and feel of your logo, the style, fonts and colors.
My biggest tip is to try to get your own business personality into the message – show that you have "real" people that are providing the services from your organization. I want to work with people and not just take a number. So now, for the first time, it is affordable and easy to show that you are the "people" that I want to work with, to purchase from and to get to know.