I really don't like being cold; especially my feet. Cold feet are the worst. But I'm really fortunate in that worrying about being cold is not something I have to do. I am guessing that if you are reading this at your computer or on your mobile phone, cold feet are not one of your primary worries either.
We are the fortunate of this region; there are many others who do not share in that fortune. On any given night in Sacramento, according to the most recent street count census of homeless people, more than 2,500 men, women and children are without a permanent place to sleep in our community. Homeless shelters seem to fill up fast this time of year, and as much as we try, we don't have enough emergency shelters to fill the need. So as winter approaches, we find a lot of folks sleeping outside and in need of additional basics, like socks.
So here's where you enter the picture…
Uptown Studios is once again taking on the challenge of collecting and donating 5,000 pairs of socks to Loaves & Fishes by Friday, December 19th, 2014.
5,000 PAIRS OF SOCKS?! – CLEARLY, WE NEED YOUR HELP…
Here are some easy ways to get involved and help "Toes In Need":
PURCHASE SOCKS ONLINE AND HAVE THEM DROP SHIPPED BY DECEMBER 19TH TO:
Uptown Studios
410 Alhambra Blvd. Sacramento, CA 95816
Below are some online sock links:
Zappos (free shipping)
Target
Amazon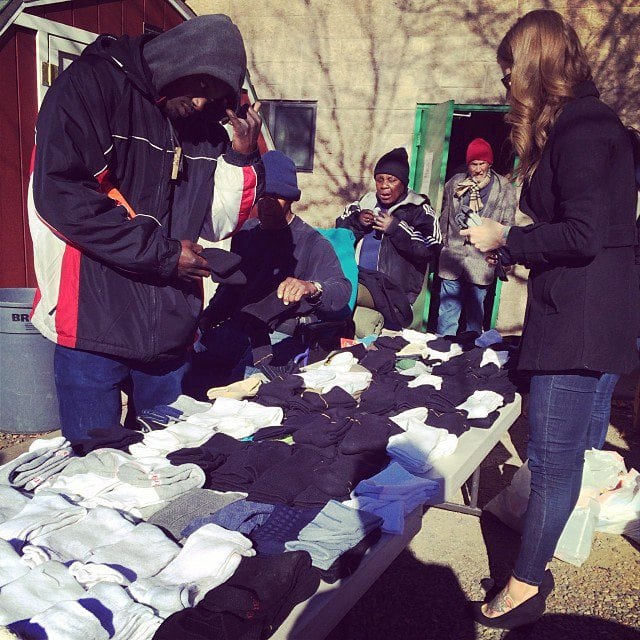 BUY SOME SOCKS AND BRING THEM BY OUR OFFICE!
There is a collection barrel on our front porch that you can drop them in. That way you get a photo taken and our personal thanks for your donation!
WRITE A CHECK
Make a check out to "Loaves & Fishes – SockDrop" and we will get the check to Sister Libby at Loaves & Fishes.
MAKE YOUR BUSINESS A SOCK COLLECTION POINT FOR PEOPLE TO DONATE SOCKS!
BECOME A SOCK COLLECTION POINT – You provide the container and we will provide the graphics to make it stand out! We will promote your business in our media campaign and put your link on our website.
BECOME A SOCK COLLECTION PARTNER – Just purchase 100, 250 or 500 pairs of socks and we will add you to all of our press and media, and set you up with a barrel to accept donations and all graphics needed to make it shine!
Contact tina@uptownstudios.net to partner.
Capture photos of your sock donations and tag them with #SockDropSac. We will post them to our website on the page www.uptownstudios.net/sock-drop 
We will be dropping the socks at Loaves & Fishes on Friday, December 19th, 2014.