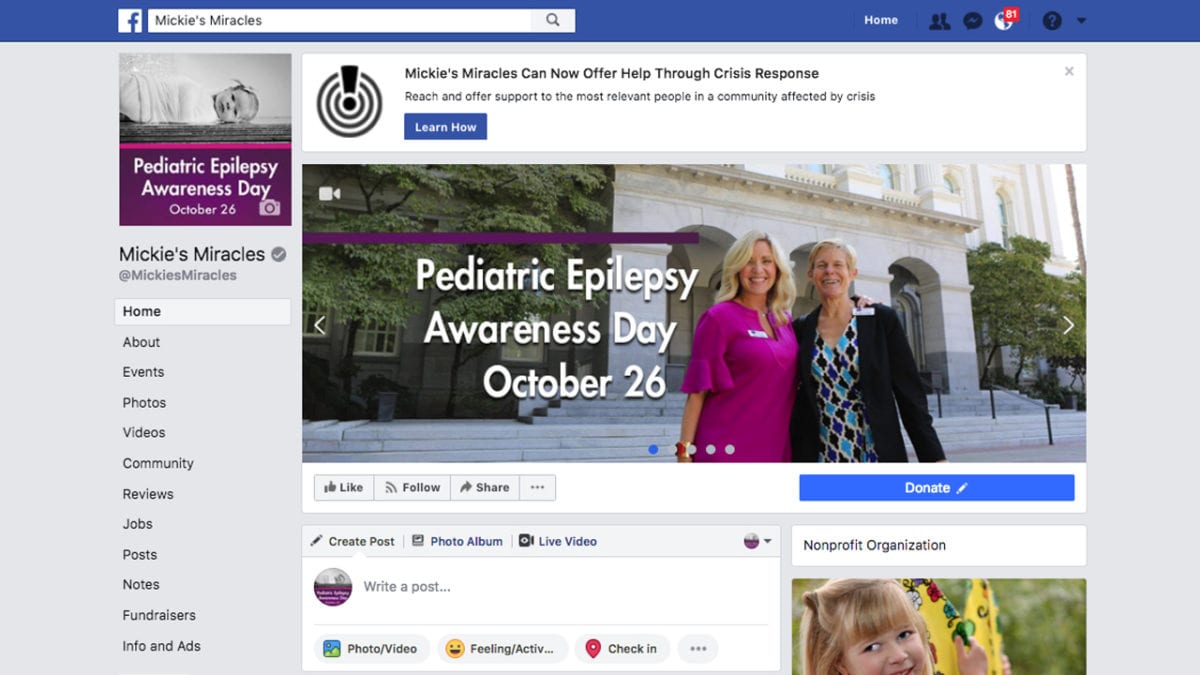 Project Overview
Mickie's Miracles is a national non-profit foundation creating global pediatric epilepsy awareness. Having managed all of their social media channels since 2017, it has been such a pleasure watching their community grow into one of the most supportive, positive groups on the internet.
As Mickie's Miracles grows, so does CEO and Founder Kristie Griess. Uptown Studios also manages facets of Kristie's personal brand, helping her secure corporate donors, government contacts, and commercial sponsorships.
Through the years, we have helped Mickie's Miracles promote many Big Day of Giving and Giving Tuesday campaigns. Recently, Mickie's Miracles celebrated their first Pediatric Epilepsy Awareness Day.