Matt Shepard is a Friend of Mine
When my friends Michele and Liam approached me in need of a new website for their documentary, Matt Shepard is a Friend of Mine, I was absolutely honored. I knew that this project would be a perfect fit for Uptown Studios. I have never been more proud to work with the team here at Uptown Studios as I was working on this project. Each member of our team was involved in some form on this work, and each of my colleagues understand what Matt's story means to me. Matt and his family are personal friends of my family, so as you can imagine, this project really hit home. Matt's story is one that needs to be told and this documentary is truly telling that story in a beautiful, moving and honest way. For Uptown Studios to be part of sharing that story means the absolute world to me.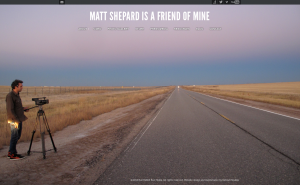 Sacramento Observer Celebrating 50 Years of Change – Kate Moore, Multimedia Director 
One of the things I love most about my work here at Uptown Studios is the amazing clients we get to work with. This week I feel honored to work on SACRAMENTO OBSERVER's 50th Anniversary Celebration graphics.
The newspaper published its first edition on Thanksgiving, 1962 serving the African American community in a time of dramatic change. The fight for civil rights was just beginning and the SACRAMENTO OBSERVER empowered the community to be informed and share the good news of change. Started by Dr. William Hanford Lee, and his wife Kathryn Lee, the paper became highly regarded as one of the leading African American newspapers in America. Today, their son Larry Lee is at the helm.
The photos of families, politicians and entertainers of each decade reflect the life of a  family business that has been through the good times and the bad.  Fun photos of celebrities like Diana Ross, Natalie Cole, and Louie Armstrong and politicians that worked for civil rights through each decade.
They have a lot to celebrate and I encourage everyone to take part in the fun things they have planned.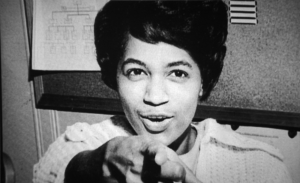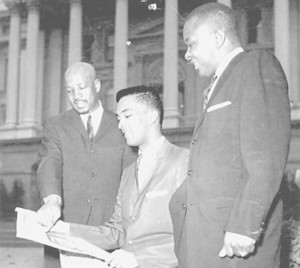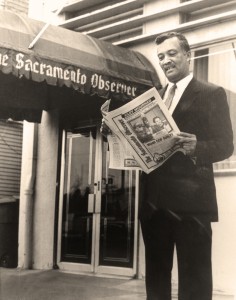 Tina's Two Bits
What an incredible honor – Uptown Studios has been named Small Business of the Year by the Sacramento Black Chamber of Commerce!
I am on the Board of Directors for Sacramento Steps Forward, the lead agency for policy on homelessness and learned some very interesting facts. Over 11,000 K-12 children experienced some type of homelessness during the school year – we need to work at ending this.
Another honor was announced the very next day – Uptown Studios is one of the Honorees for the Partners in Philanthropy Award. One of the honorees will be awarded $5,000 to donate to the charity of our choice – keep your fingers crossed!
We had a table at Networking Nexus, a speed networking event put on by the Asian Chamber of Commerce. We made some great connections, saw a lot of familiar faces and were proud to be apart of the new Guinness Book of World Record's largest speed networking event.
Our friends over at Verge Center for the Arts had a FABulous event called TV Dinner, an evening of interactive art and fine food. Kate and Leidhra ran the social media for this event which was a huge success. Along with Sarah and Tina, they all enjoyed a real blast from the past.