Uptown Studios is your Sacramento creative team specializing in graphic design, website design, hosting and management, video production, social media training and management, brand development, print management and marketing services. We fix complex problems for our clients through human-centered design processes.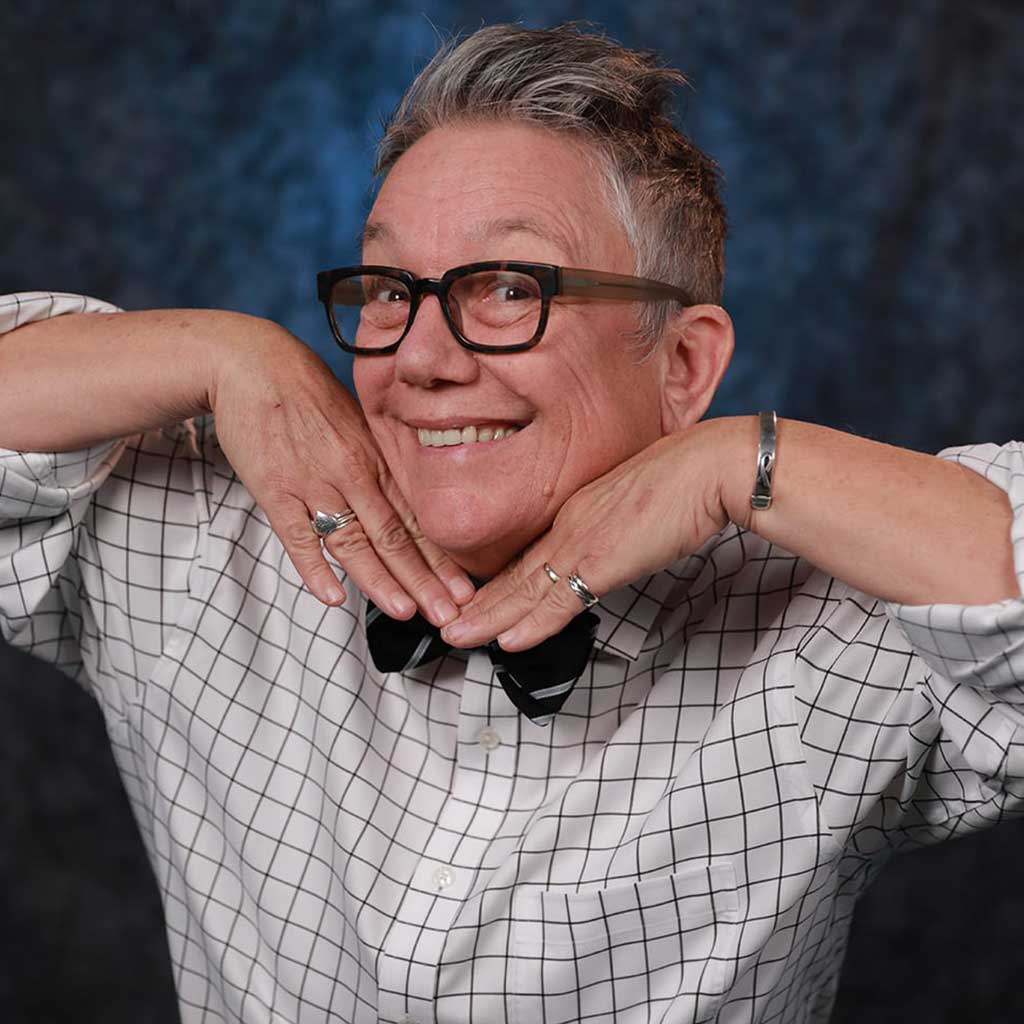 Tina Reynolds
Chief Juggler

The Uptown Studios crew is known for being creative, dedicated and enthusiastic. Started by Tina Reynolds in 1992, Uptown Studios is now at the top of its game with a full team of creative professionals ready to help you change your world. Tina has always led by example with her fiery enthusiasm and eagerness to take challenges head-on.
She promotes a happy, healthy work environment where each team member is valued and encouraged to be involved in community activities and causes they are passionate about.
Tina has been running her own design firm since 1976 and she is the community face of Uptown Studios. She is ready and eager to get your project going, and share her experience that will give you the "big picture" on your campaign or marketing materials. Tina loves the people she gets to work with and is always there to remind you to make it: "EASY, FUN AND POPULAR"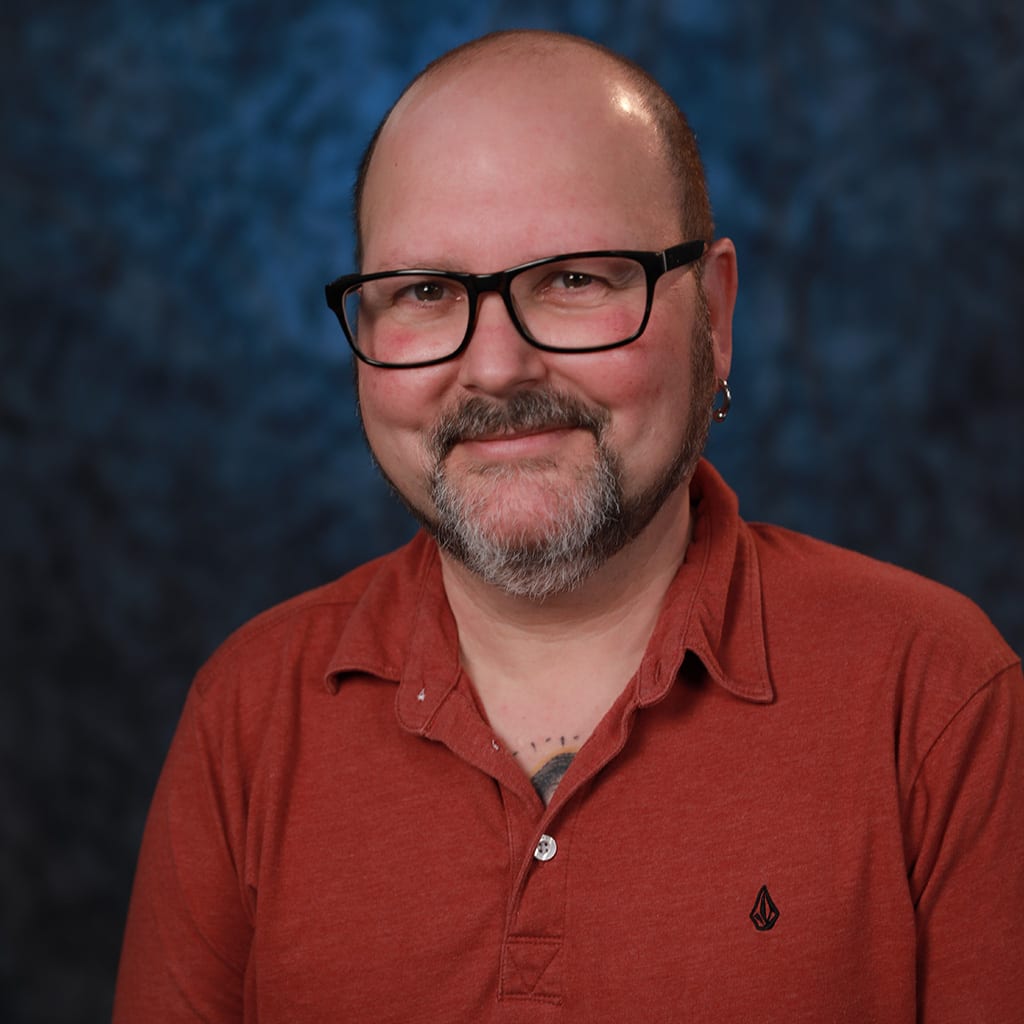 Jonathan Simpson
Office Ninja

Jonathan Simpson, our Office Ninja, has been with Uptown Studios since early 2000 and has grown our financial management as we have grown. You will be hearing from him about your invoices, contracts and statements. If you have any questions on your bills Jonathan will be your man to help you through any issues. He is here to help us with all things finance. If you ever want to know how Yoda would have said something – just ask Jonathan – he is the knower of all things Yoda.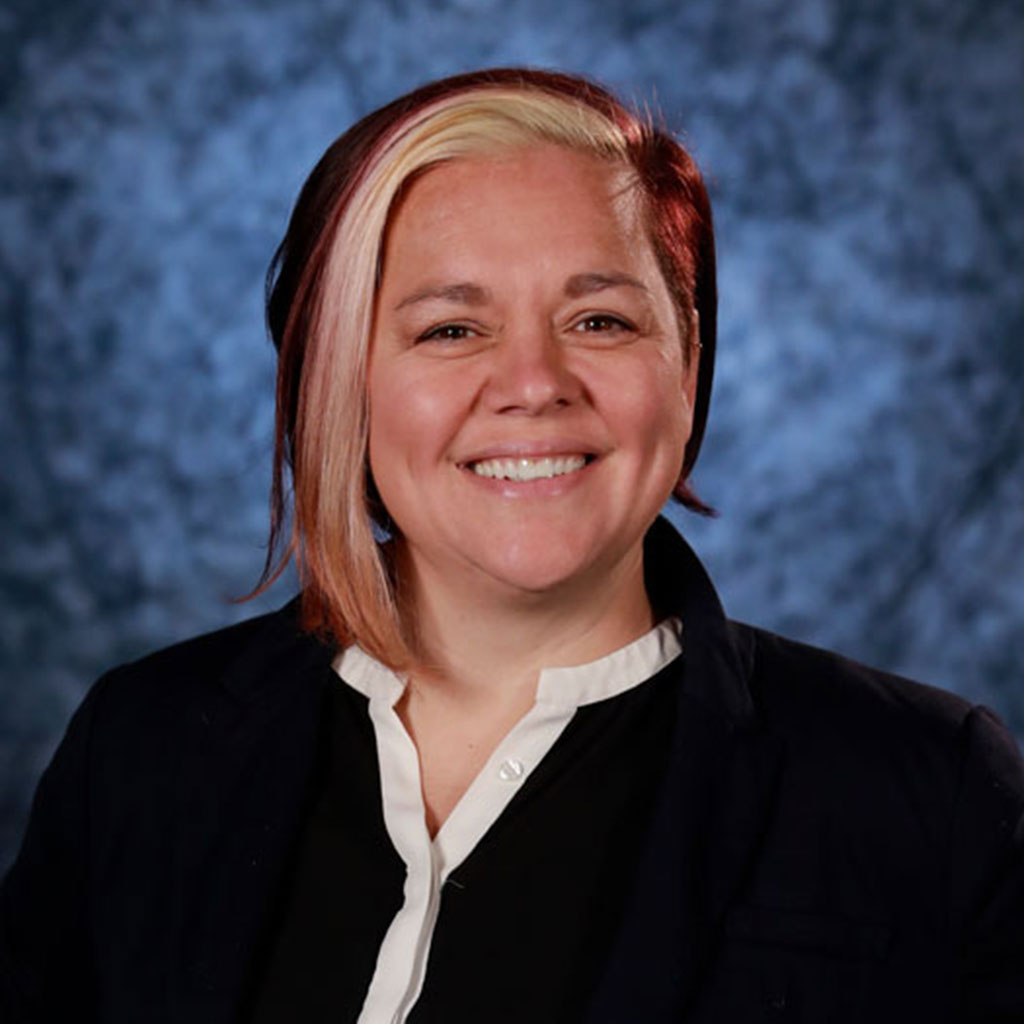 Kristen Stauss
Office Alchemist

Kristen has almost 20 years experience in the digital and offset printing world. She has worked every aspect of the print/copy shop atmosphere. Kristen manages all of the pricing, production and delivery of your printed collateral with Uptown Studios to ensure it is delivered on time and looks amazing every time. When not thinking about printed materials, Kristen can be found hanging with her family, Brad, Juli-Ann and baby Austin or lounging with their dog O'Malley. Kristen is also a huge advocate for public transportation and cycling, utilizing them every chance she gets.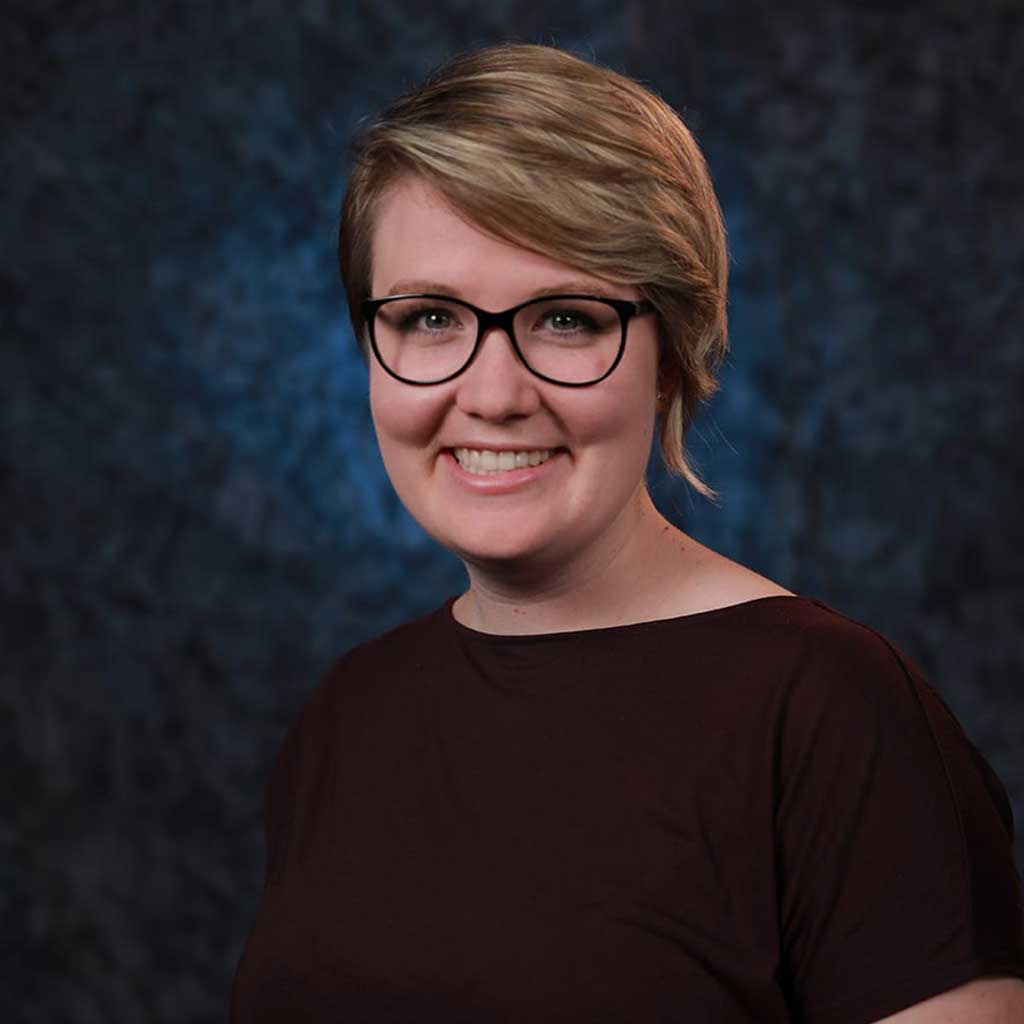 Mackenzie McKinney
Producerasaurus

Mackenzie uses her years of hands-on experience to manage every design project conducted here at Uptown Studios. A tried and trusted Tina-wrangler, Excel-lover, and to-do list maker, Mackenzie ensures that all our projects remain on time, on budget, and looking sexy. Formally trained in design and broadcast journalism, Mackenzie brings all her writing, producing, designing, event planning, editing, camera, and organizational skills to the table. (When she's around, we bust out the big table). When her computer isn't set to "Editing mode," Mackenzie loves anything she can fit into a dutch oven. She and her husband travel all around Northern California in their 85' Westy with their two pups, where they take walking food tours all day. Working with her is an absolute pleasure. We are lucky to have her around!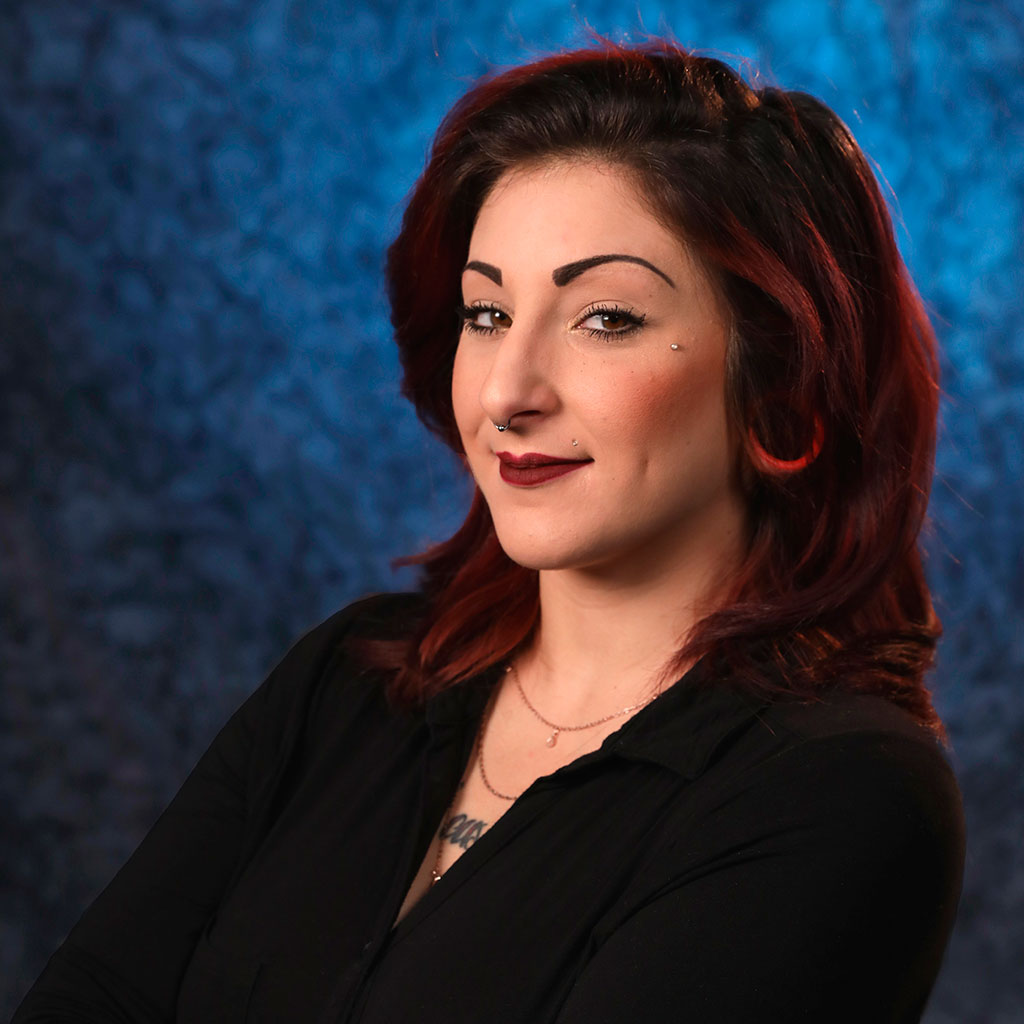 Noel Riggs
Queen of the Brands
Noel is relatively new to the Uptown Studios team but an old hand at being awesomely creative. Noel will work closely with you to develop that perfect logo, brand or mark along with all the design elements that you could ever dream of.
.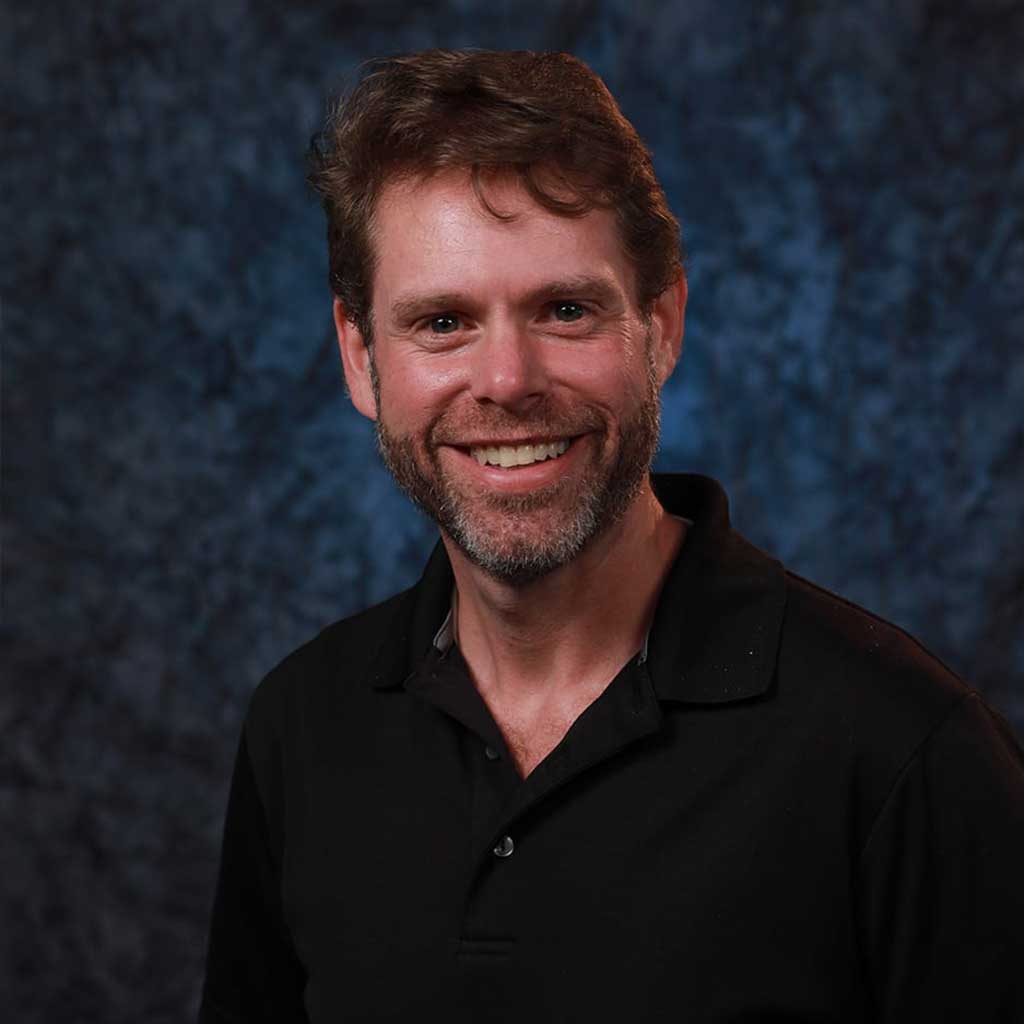 Ryan Logan
Video Samurai

Ryan Logan is our in-house video and photography expert and has been working in video production for more than 17 years, specializing in producing, directing, videography, lighting design and post-production. He has had the pleasure of producing and directing hundreds of television commercials for the local businesses in the greater Sacramento region, as well as many national infomercials, TV ad, and marketing video campaigns. Video production has been Ryan's passion since early in his career and believes there is always more to learn in this ever-changing industry.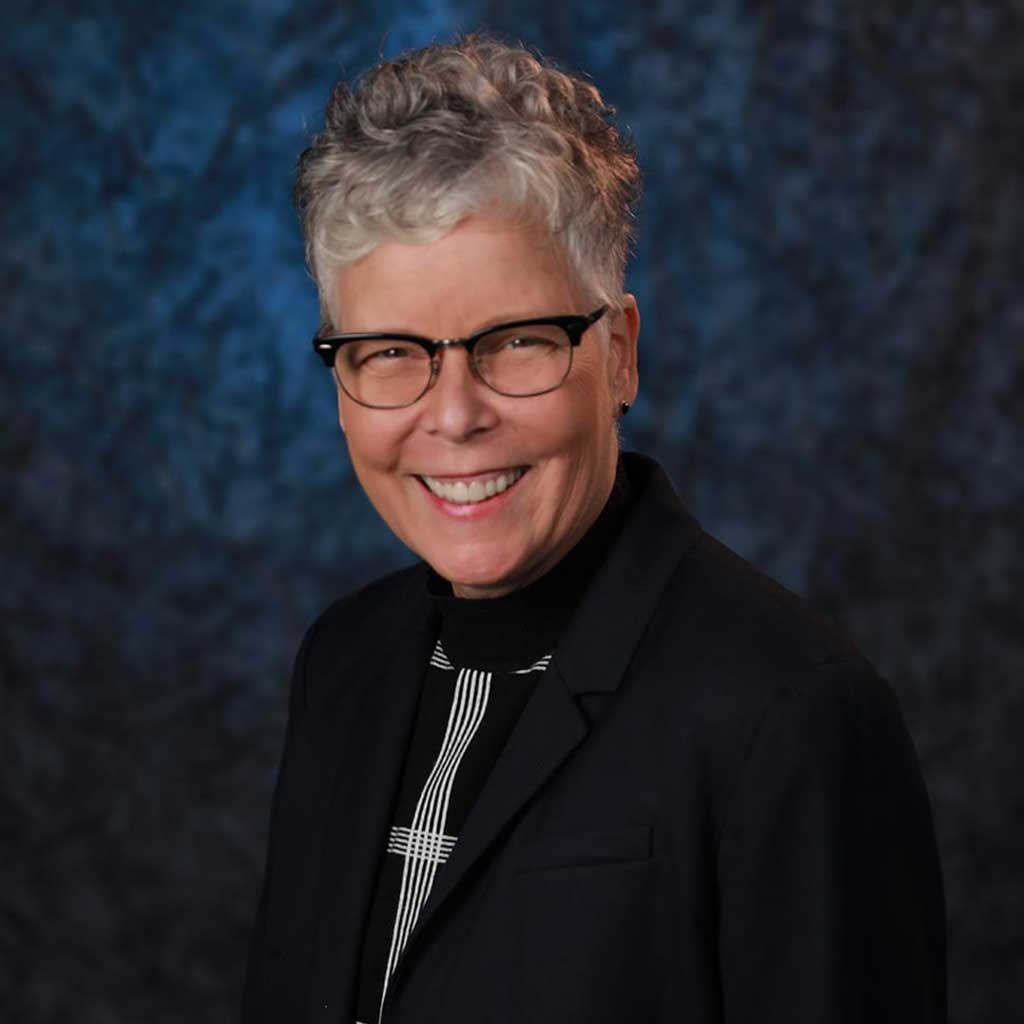 Kate Moore
Chief Amazement Officer

Kate works closely with the video team and multimedia projects at Uptown Studios. As an experienced broadcast designer, Kate loves to create stunning animated graphics for video and presentations. She works with an award winning team of video professionals to take your video project from concept to completion. Whether it is a 15 second spot for use on Social Media, or full length training videos, Kate will always bring a level of creative knowledge and know-how to your video or animated creations. Check out some of the videos Kate has created here. Kate also loves spending time with her wife and grand children. She enjoys bicycling around Midtown, getting creative with clay and watching baseball.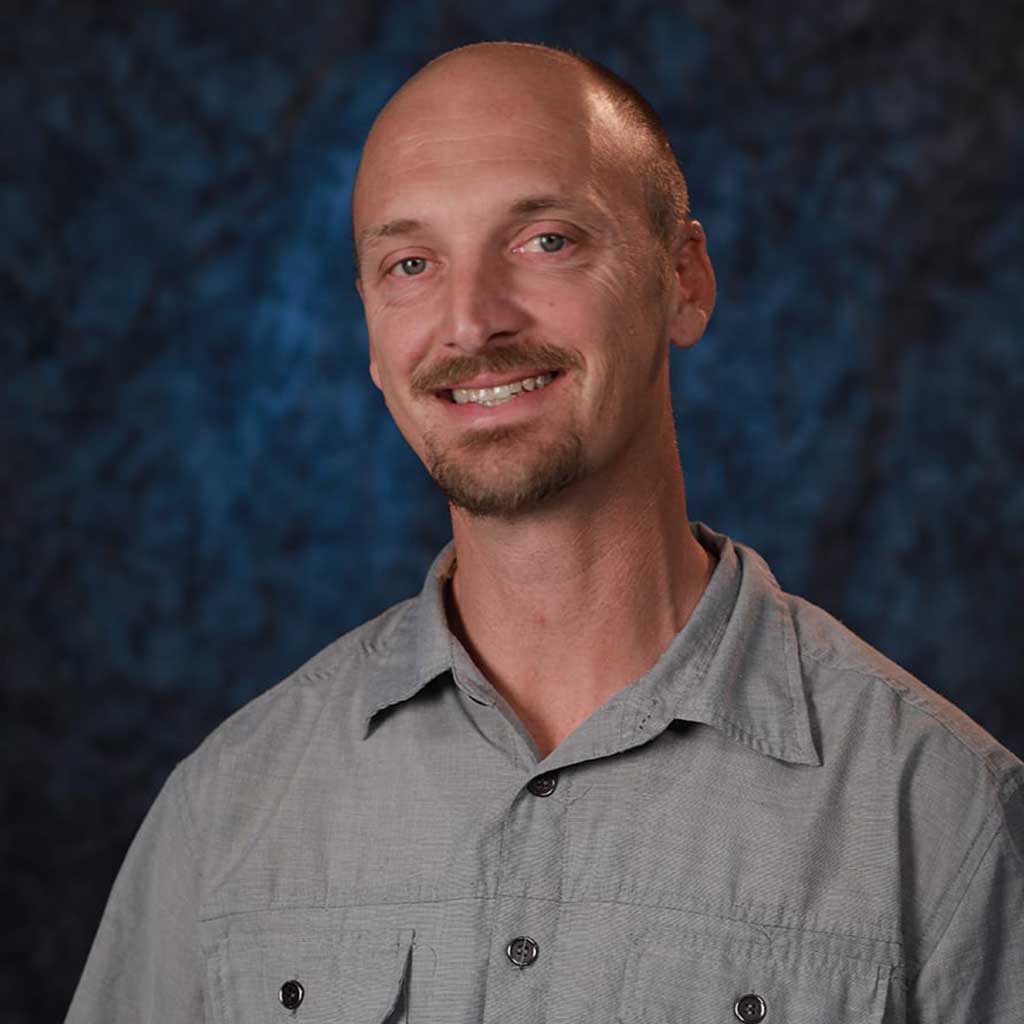 Brad Johnson
Facilities Guru

Brad Johnson works closely with the video team setting up lights and sets and acting as our main grip on all video shoots. He also oversees all aspects of our building and studio maintenance and management. He ensures our space is inviting, always looks clean and amazing, and meets the needs of our clients and team. He enjoys spending time with family and the outdoors. Brad is an avid cycling enthusiast, often riding 50 miles or more in a single ride!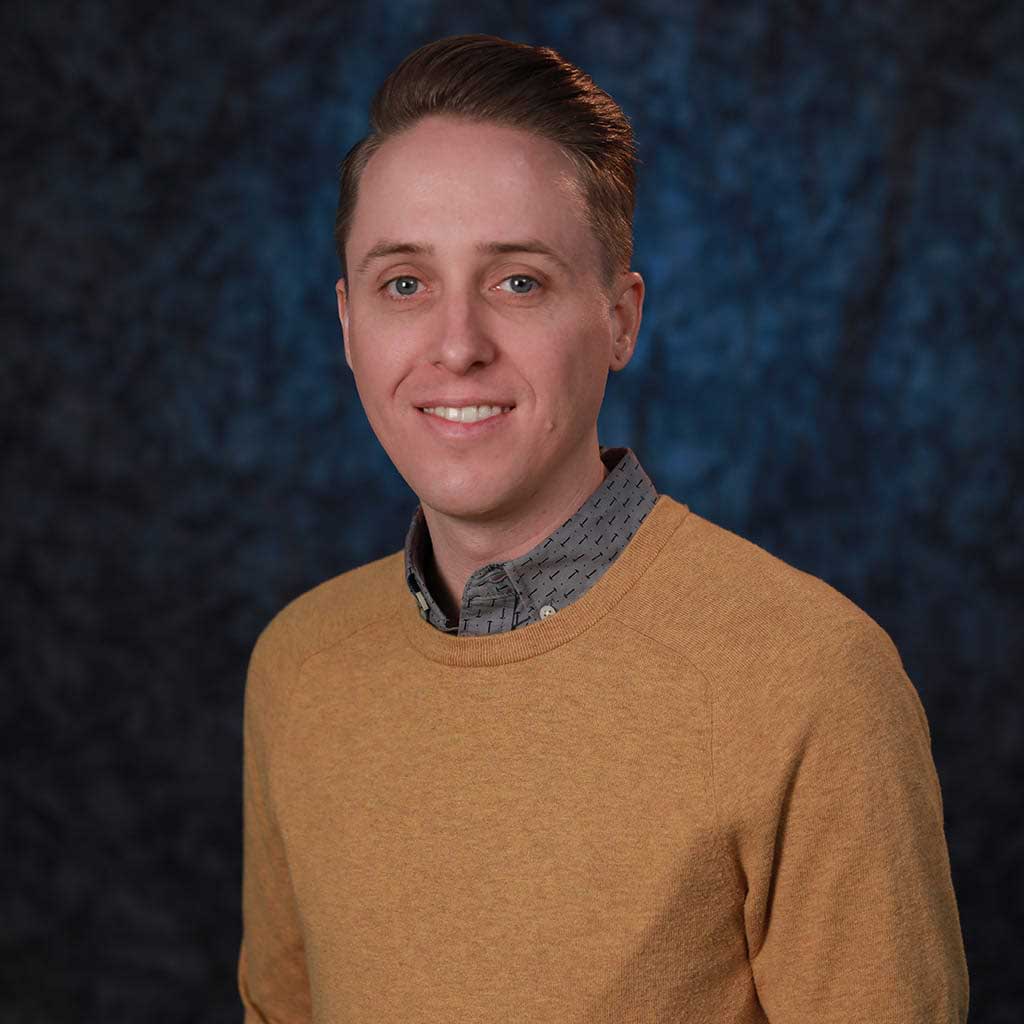 Brent Stromberg
Preeminent Web Nerd

Brent joined Uptown Studios in July 2012 with sixteen years of front end web development under his belt. By day, Brent develops code – writing and editing CSS, Sass, PHP, JavaScript, and HTML – makes WordPress template customizations, builds responsive designs, and helps clients with their web questions. He loves that his job allows him to constantly learn new things and go home everyday feeling satisfied. By night, he spends time loving his wife, daughter and new son Owen, woodworking and nerding out on Star Wars (pre-1997, of course).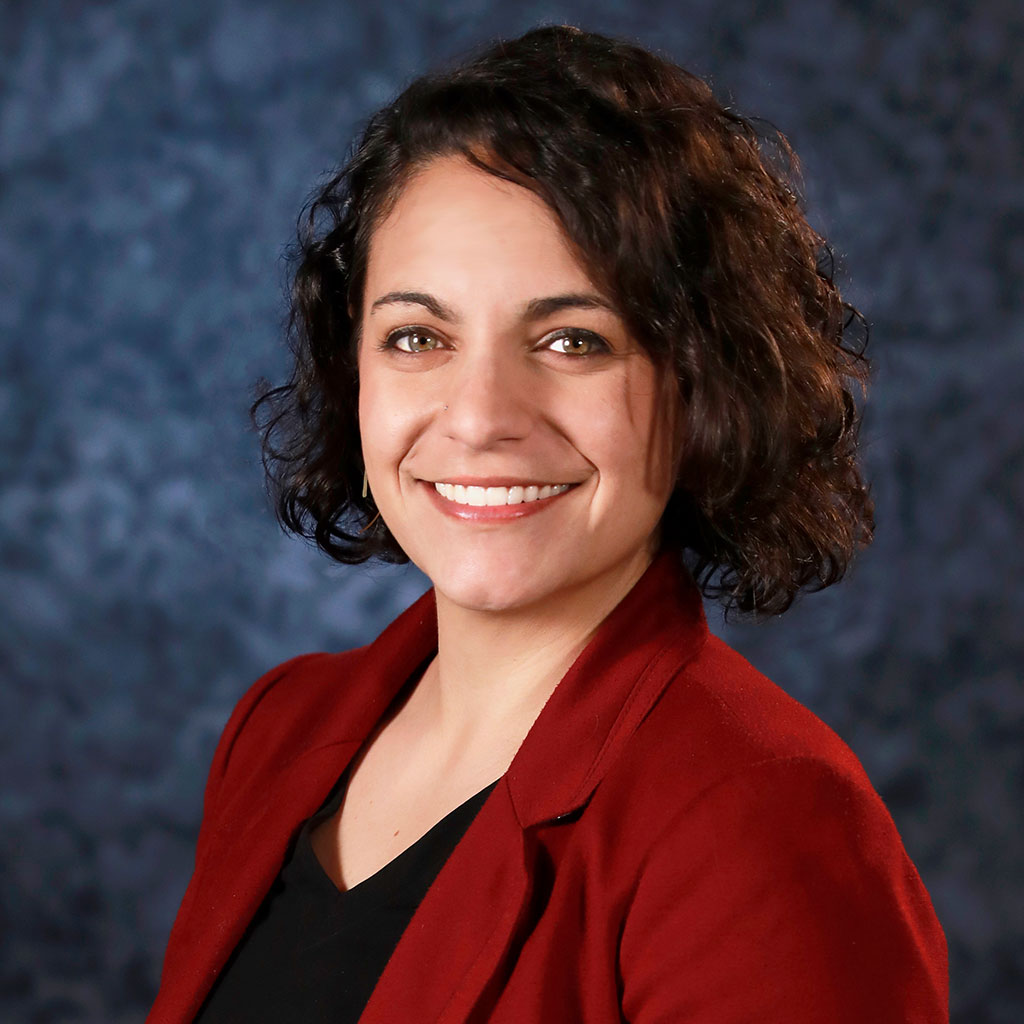 Mia Lopez
Digital Adventurer

Mia works closely with each of Uptown Studios' marketing clients, helping them to realize their marketing goals. She pulls together creative ideas to build compelling campaigns. Like putting together the pieces of a puzzle, she enjoys the challenge of identifying new and creative ways to achieve client objectives. You will see Mia at most of the trainings that she does around town with Tina Reynolds – the dynamic training duo. On the weekends, you can find her exploring California by bicycle or motorcycle, because there's nothing quite like seeing our great state on two wheels!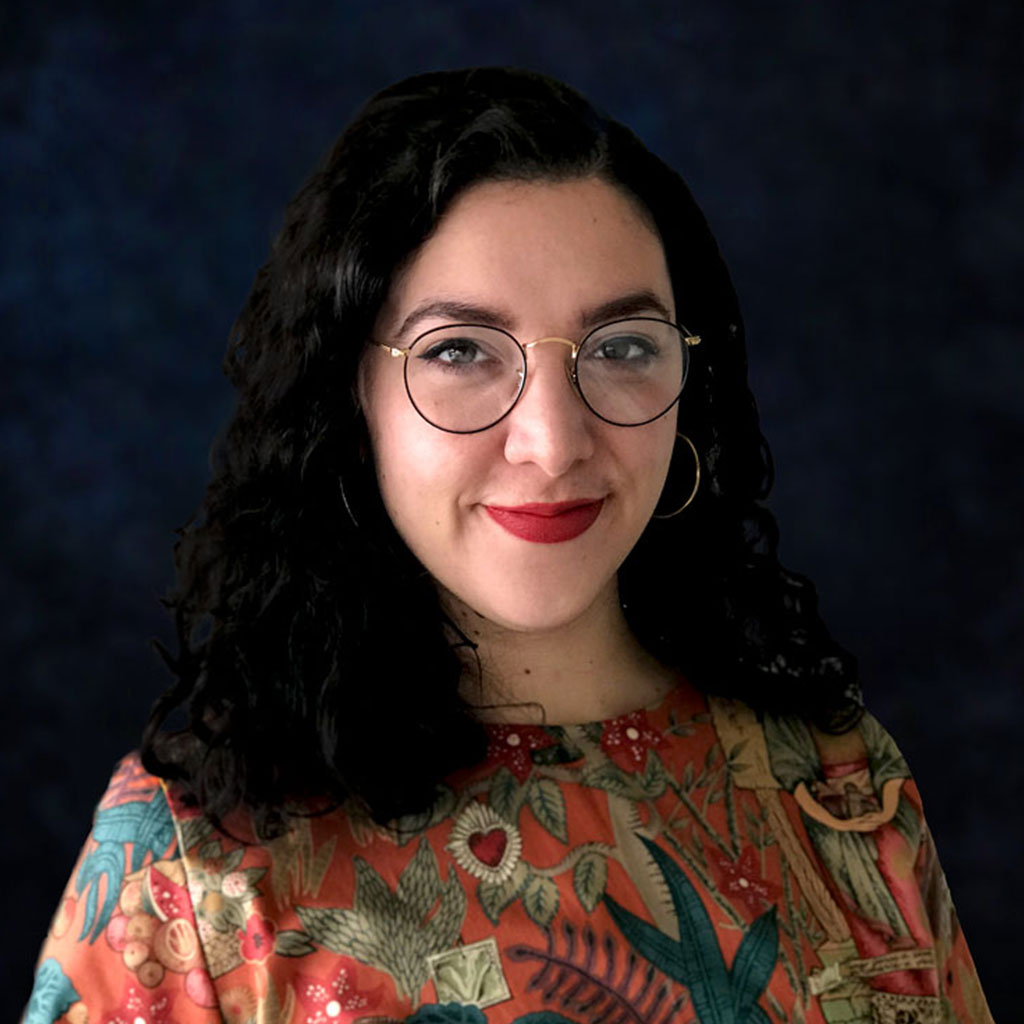 Lizzie Carroll
Virtual Worlds Analyst

Lizzie is one of our resident social media masters, Lizzie specializes in the making and optimizing of Facebook, Twitter, and LinkedIn ads, content creation, and social media persona conceptualization. Lizzie is our go-to gal when trying to identify new avenues for the engagement of your target audience, researching big ideas, and problem-solving. Her experience as a blogger, copywriter, and her all around bubbly demeanor make her a joy to work with, brainstorm with, and laugh with. As a native to the Sacramento area, Lizzie can tell you about all the hidden color corners in every art shop. You can tell by the sticky-note doodles on her desk that she knows her way around a calligraphy pen.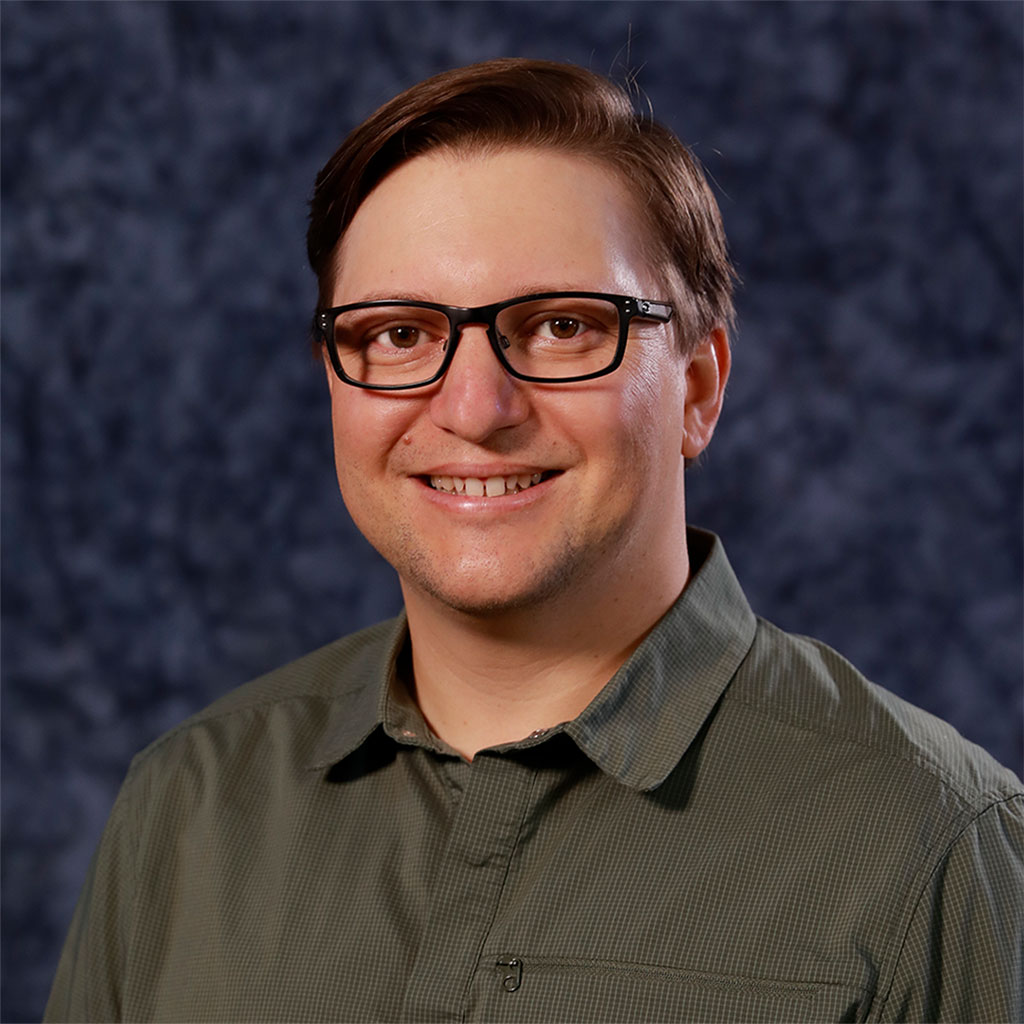 Brennan Grout
Ad Angler
Brennan is our resident expert at all things Google. He is Google Certified and here to work with your Search Engine Optimization, keywords and all things to get your website onto page one of a Google Search.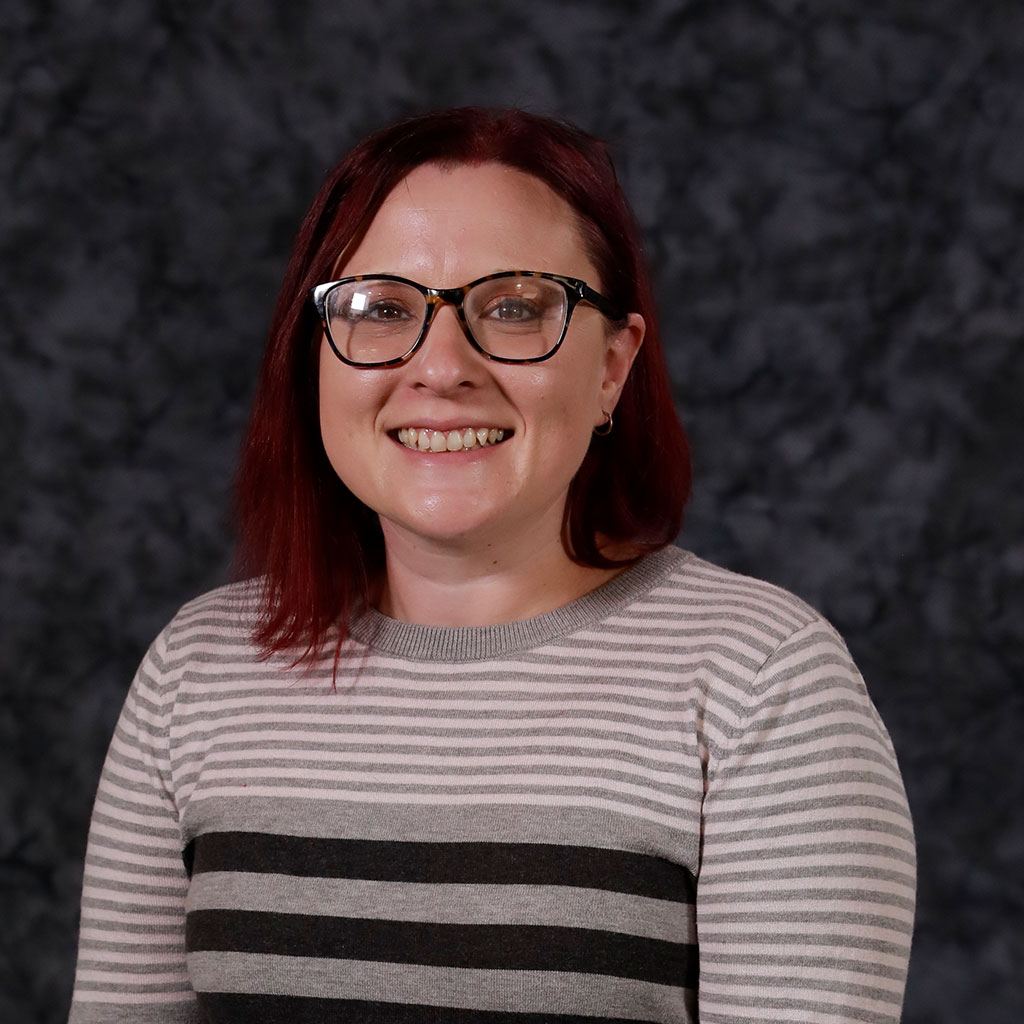 Jaime Fernandez
With a background of over ten years in web development, Jaime has worked in almost every facet of the web development industry. Specializing in website development and content creation, Jaime is a critical asset to Uptown Studios' web team. Jaime is the leader of all things web and beyond. In addition to her work at Uptown Studios, Jaime is also a working comedian for Live Nation Comedy Clubs! An active member of the Sacramento comedy scene, she regularly donates her time teaching stand-up comedy while also working as the creator, producer, and host of Luna's Open Mic Night, which she has been doing since 2013.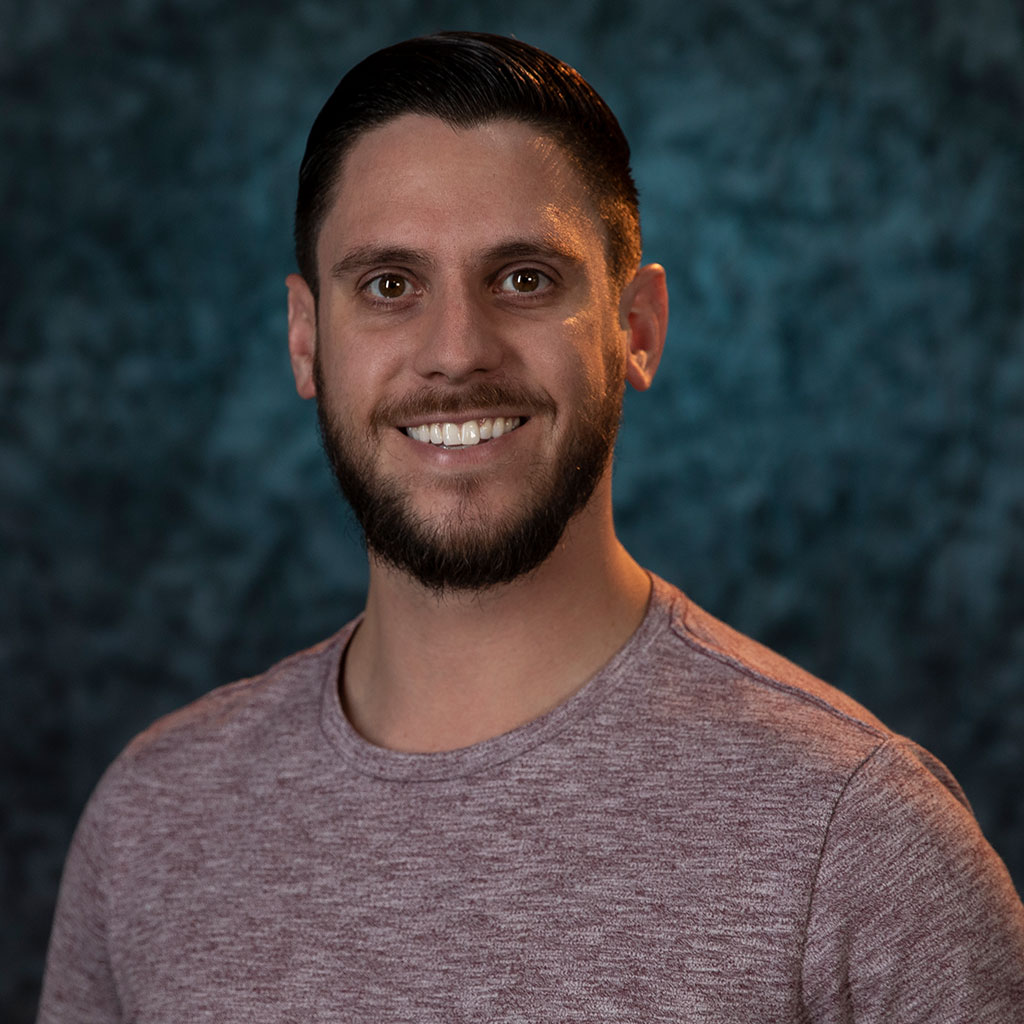 Kyle Snowdon
Design Explorer
Kyle joined the Uptown Studios team in early 2019, and was immediately welcomed for his kind personality and enthusiasm for design. With a love of typography, motion graphics, collateral design, and creating brand identity, Kyle designs with a strong ethos for purpose.
He flourishes in creating clean, modern, adaptable designs which help visually communicate ideas big and small. Working with Kyle is always a pleasure, he is happy to get into the nitty gritty details, helping guide our clients through the process of finding a look and feel that best represents their values, mission, and personality. Recently, Kyle has been challenging himself to learn more about UI/UX design, he hopes to begin implementing those new skills into an overall empathetic process he can apply to all projects. While not wading through Adobe Suites, Kyle has been enjoying growing his personal yoga practice, daily meditation, and hanging out with friends.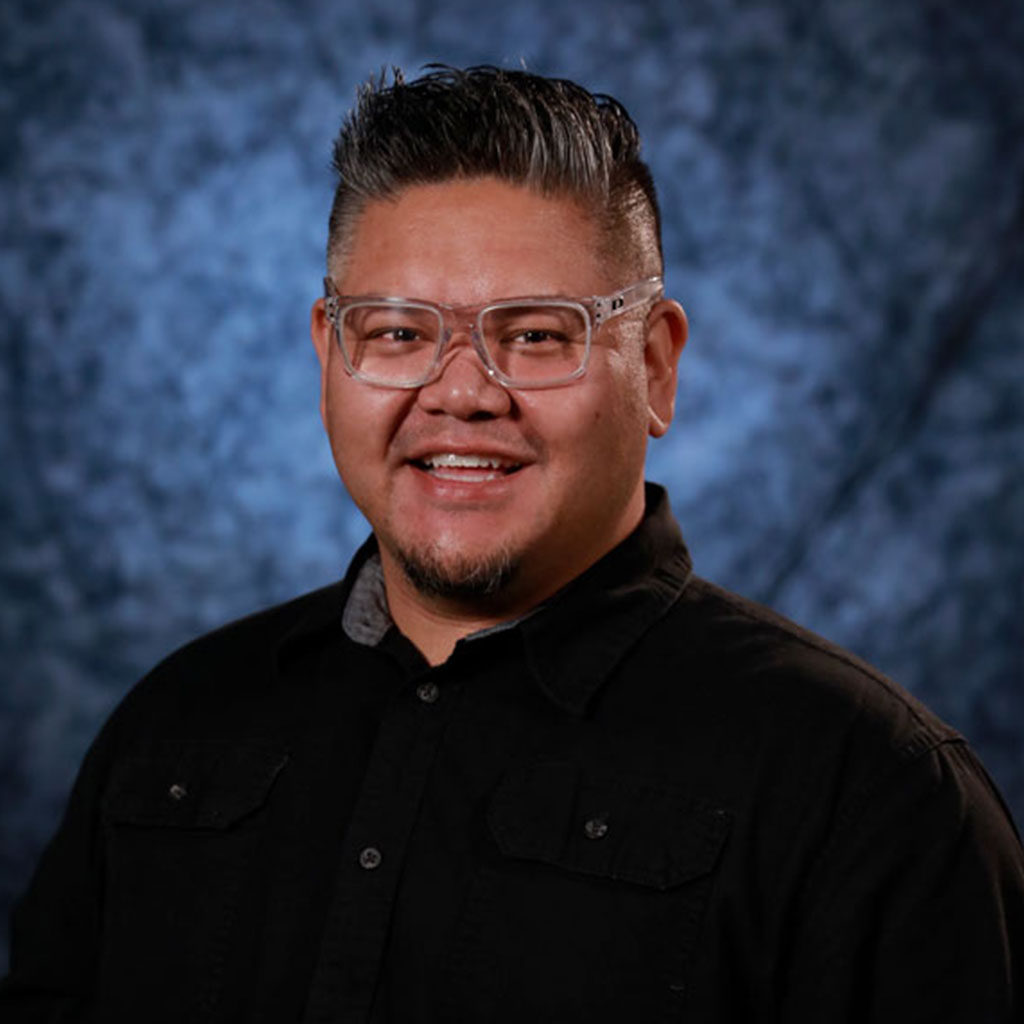 James Navarro
Second Lt. Web Whisperer
A long time ago in a galaxy far away, James began his career in tech as a web designer. Eventually working his way up to Creative Director, James has been working in the Web Design and Marketing Industry for nearly 20 years holding roles at big and local names like VSP, Three29, Augustine Associates, and Catalyst Marketing. Always a pleasure to work with, James' professional style is guided by empathy. Whether he's working on a small web maintenance project or a whole new website, James ensures that all clients feel comfortable and confident in their expressed goals and scope of work. Focused on maintaining both the big-picture and detailed vision of a project, James is a phenomenal collaborator. When not at work, James can be found co-hosting the Distance Nerding podcast or working hard to raise his three children as nerds.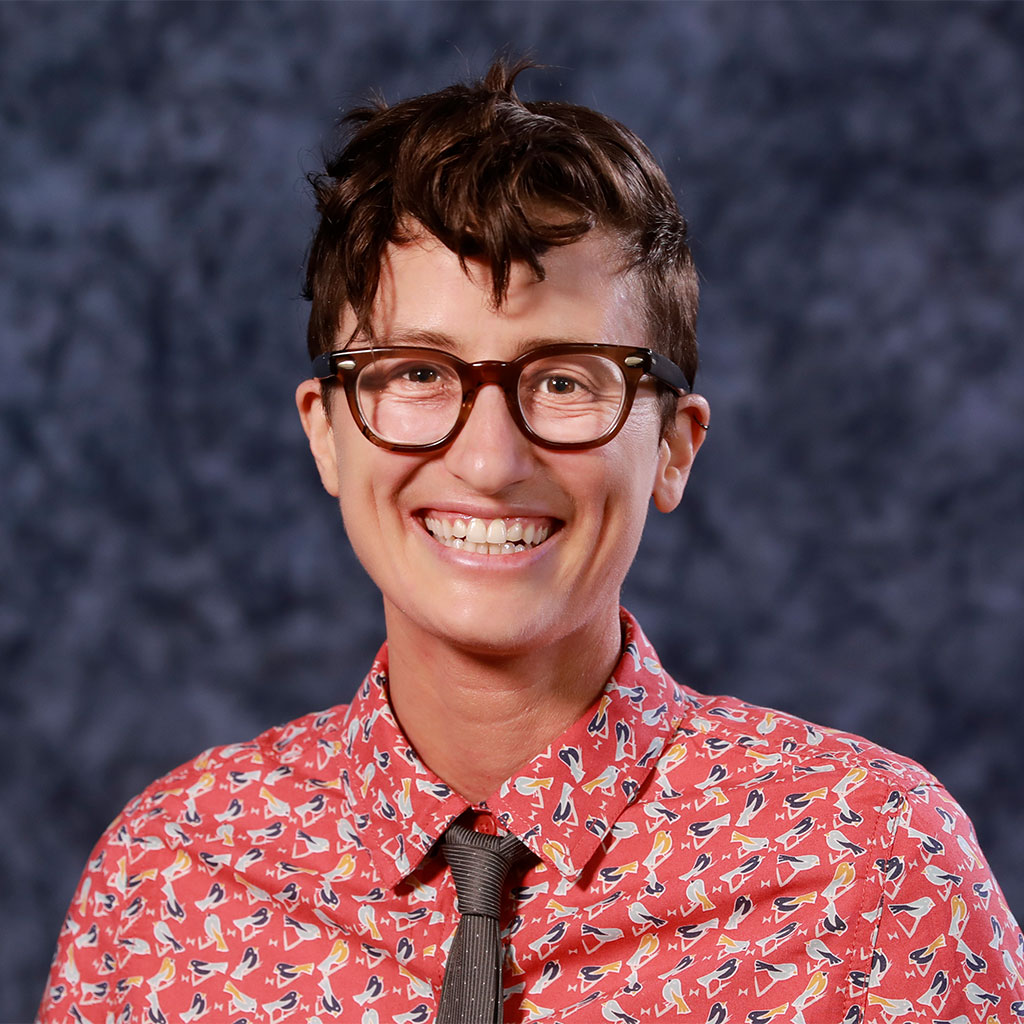 Jill Bruschera
Tina Wrangler
Jill's extensive background as a visual artist makes her the perfect right-hand woman to Uptown Studios' Chief Juggler, Tina Reynolds. As resident Tina-wrangler, Jill supports the entire Uptown Studios team through the execution of various administrative tasks, project management assistance, and internal project aide. In 2014, Jill received her MFA in Interdisciplinary Arts: Book and Paper Arts at Columbia College Chicago. Since then, Jill has spent time as a traveling, teaching artist, conducting hand papermaking workshops nationwide in her mobile papermaking studio, "The Mobile Mill." Through her own body of work and the projects she touches at Uptown Studios, Jill aims to empower creative and ecological sensibilities while actively broadening preconceived notions of where art can be made and who can make it. When not sifting through calendars or client emails, Jill can be found on roller derby rink, a hiking trail, or tinkering in a science lab.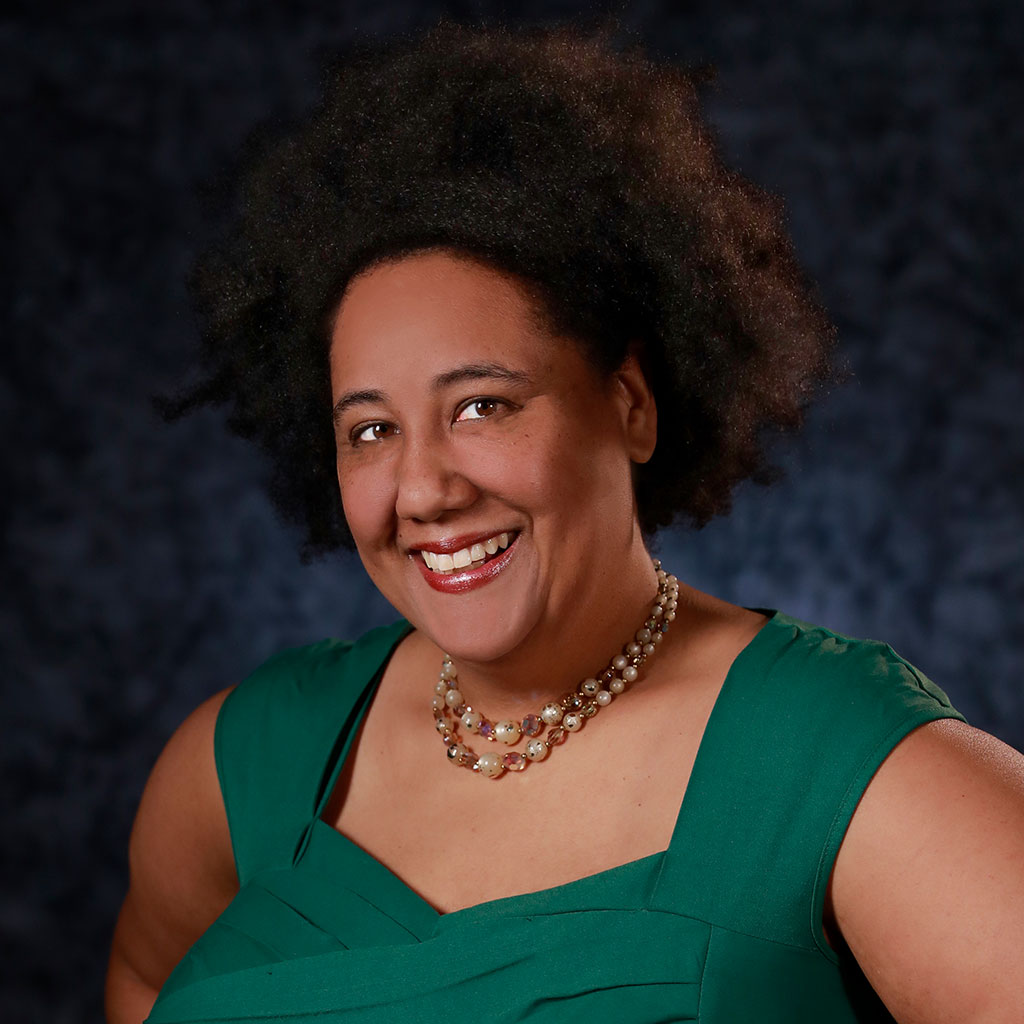 Bex Rielly
Design Project Manager
In the late 90s, Bex found herself off on a great adventure. Working in radio, TV, and film, her passion for cinema and storytelling have led her to producing "Jocks, Geeks and Nerds" (JGN), co-directing Sacramento's film festival, SacFilmChallenge, directing and producing "And Action," co-leading, For the Love of Cinema, and launching her social justice endeavor, the "Not My Hoodie Project." Previously with Access Sacramento, Bex's wide breadth of experience makes her the perfect creative fit for all things design. Always ready to bring big energy to projects, Bex puts a special emphasis on team building and community. She is an expert connector and a powerful networker who is constantly looking for ways to bring people together. When not busy at work or with her many passion projects, Bex is also the President and Co-Director of SacGeeks and a mother.