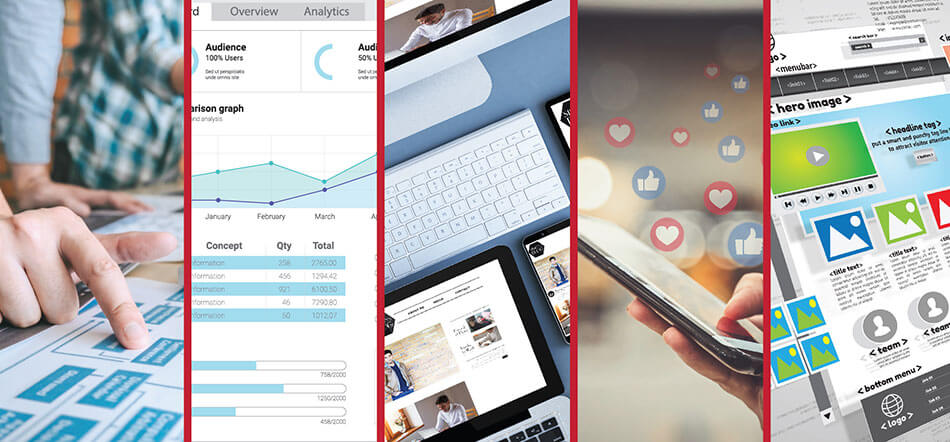 Last week we discussed 5 Ways To Make Your Website More Effective as part one of a two part series. So, without further adieu, I present to you the conclusion to last weeks post, 5 More Ways To Make Your Website More Effective. Enjoy!
1. Focused, Fresh, Informative, Relevant
Make your website focused, fresh, informative and relevant with a blog. Blogging is the best way to keep your content fresh and increase your web presence. Search engines are looking for websites that are active on a particular topic. Write focused, informative, and relevant content on your particular topic and watch your site rise in the rankings.
2. Google Analytics
This free service provided by Google allows you to track all sorts of information about how your website performs. With Google Analytics you can find out how certain pages are performing and make changes to make them more effective. You can also track your visitor's demographics, how long they were on the site, what pages they visited, what link they used to get there, and a whole lot more.
3. Be Social
Take advantage of the power of your social media channels. Include links to your social media pages prominently. Include social sharing links on your blog posts and pages. Driving people to your social media pages will increase the chance that they'll tell others about your organization. The more focused, fresh, informative and relevant the content, the more likely it will be shared. Keep your audience engaged, because after all, Engagement is Queen!
4. Responsive Web Design (RWD)
Use mobile friendly, responsive web design. Keep in mind that 75% of website visitors are using a mobile device. It is now more important than ever to ensure that your website is optimized for mobile devices. Responsive Web Design is the approach where design and development should respond to the user's behavior and environment based on screen size, platform and orientation. A responsive design makes navigating your website easy for a visitor using a mobile device. With 75% of web traffic coming from mobile devices, if your site is not optimized for this vast majority then you will be quickly left behind.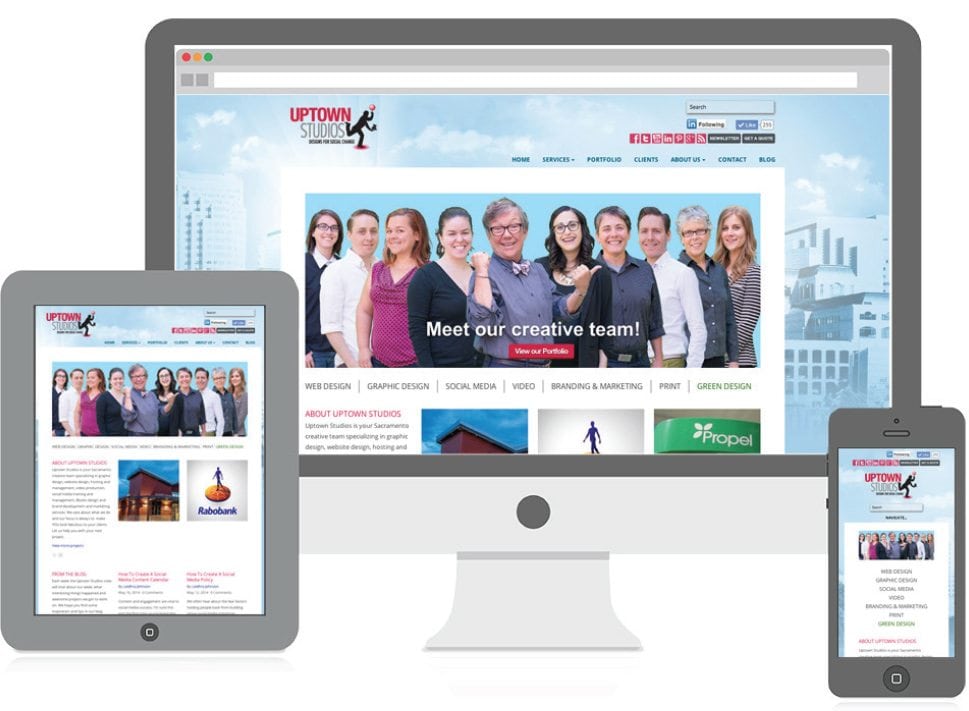 5. Serve Up High Resolution Graphics
Most mobile devices these days have what is referred to as 2x pixel density displays. Your website may look stunning on a computer monitor (1x pixel density display), so shouldn't it also look equally as stunning on an iPhone or Nexus 5? To ensure that your images, graphics and icons look full resolution on 2x pixel density displays they will need to be sized at 2 times their intended viewing size and then displayed at half their actual size on a website. Websites that do not have high resolution images, graphics and icons for 2x pixel density displays look unprofessional and outdated. Leverage the power of image optimization tools such as ImageOptim to crunch those images down to display high quality imagery at a much lower file size. You'd be surprised the amount of websites these days that aren't yet doing this. Stand out from the crowd!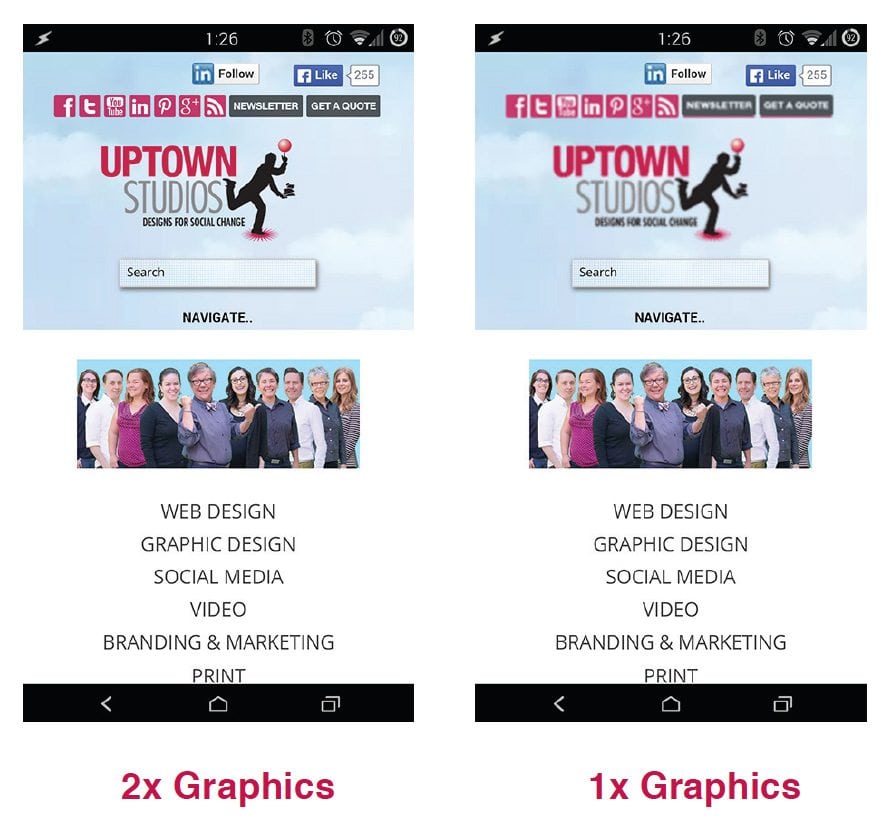 A final tip: Review your site on WooRank.com. WooRank is free to use one time and is subscription based after that. Use this tool to generate a report on how your site is performing. This report will tell you what you're doing well and also give you detailed instructions on how you can improve. You will want to keep your score at around 70+ in order to assure that you are being indexed high in Search Engine Results Placements (SERPs).