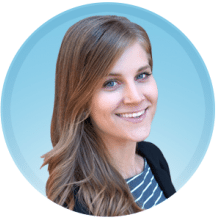 Content and engagement are vital to social media success. I'm sure this isn't the first time you've heard this, but you still might be struggling to figure out how exactly to make enough time for both of these, when figuring out what to post can be hard enough. My tip: create a content calendar and schedule posts in advance!
I have stressed the importance of content calendars in the past, and I'm here to do it again. This time, however, I've included a guide to help you set up your very own calendar.
When planning you content calendar, remember to have fun. It's important to include organization specific and industry related events, but it's also important to show off your brand personality by telling your audience what else you're involved in or interested in. Look for national months, weeks, or days that apply to your organization or personality. In addition to using these nationally recognized days, make up your own themes such as motivational quotes every Monday, or wiener dog photos every Wednesday – yes, I am going to try to find a way to mention dachshunds in every blog post I write.
P.S. animal photos get great engagement!
Check out this attached guide and start building your own! Tina and I will also be leading a workshop on May 30 at Nonprofit Resource Center with more tips on setting up your very own marketing calendar. Join the fun!
Let me know if you have any of your own tips or questions by tweeting me at @UptownLeidhra